Hot Chocolate French Toast
Hot Chocolate French Toast is the perfect excuse to eat chocolate for breakfast. What makes this breakfast recipe even better is you prepare it the night before. All you have to do is wake up, pop it in the oven and serve a delicious breakfast.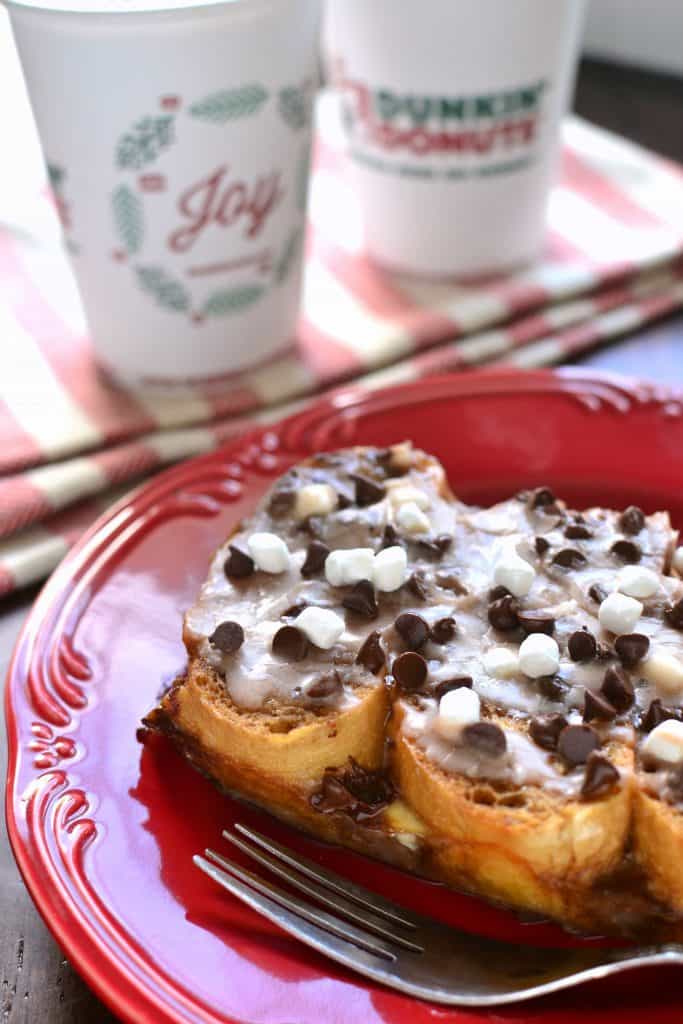 I love everything about this hot chocolate french toast recipe, from the hot chocolate to the mini marshmallows to the sweet glaze drizzled on top. You can't help but notice how special it is. Definitely worthy of a celebration. And then there's the fact that it's prepped entirely the night before!
For full recipe and instructions, visit Lemon Tree Dwellings!