Baked Peaches With Caramel Crumble & Vanilla Ice Cream
Peach desserts come in many forms but this one definitely takes the cake! Warm and juicy Baked Peaches with a caramel oat crumble and vanilla ice cream! Baked peaches make the perfect light, warm and easy dessert!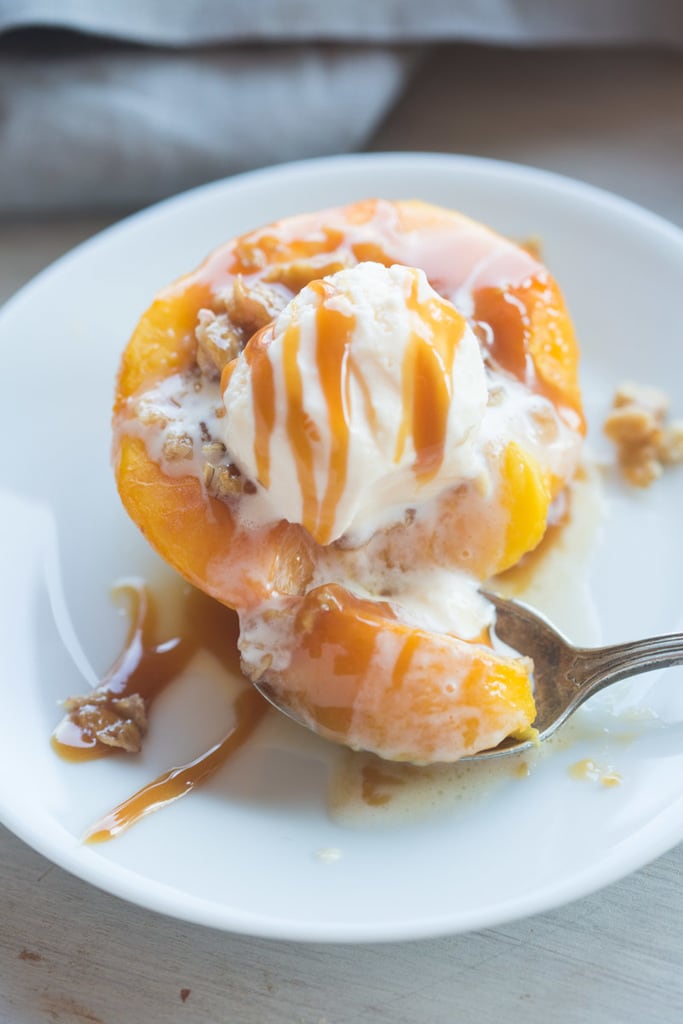 Ingredients
3 ripe freestone peaches
2 Tablespoons all-purpose flour
2 Tablespoons old-fashioned rolled oats
2 Tablespoons light brown sugar
1/4 teaspoon ground cinnamon
2 Tablespoons cold salted butter , cut into pieces
caramel sauce (homemade or store-bought)
vanilla Ice Cream (optional)
For the full recipe, visit Tastes Better From Scratch HERE!