Two Of The Best (Adult) Pickle Juice Drink Recipes
If you love pickle juice, then you are going to love these adult drink recipes. Even if you don't normally love pickle juice, you are going to be pleasantly surprised at how delicious these drinks are. Change our minds!
The Pickletini
Ingredients
ice
2 ½ fluid ounces premium vodka
1 fluid ounce pickle juice
3 pickle slices (Optional)
Directions
Step 1: Fill a cocktail shaker with ice; add vodka and pickle juice. Cover and shake until the outside of shaker has frosted. Strain into a martini glass and garnish with pickle slices on a swizzle stick.
Pickle Shots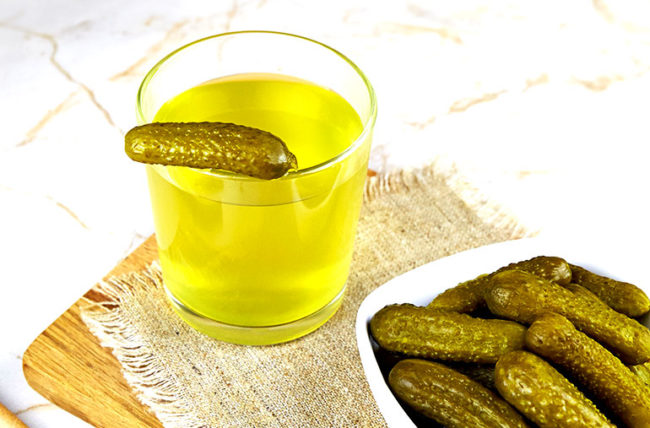 Ingredients
1 part Enchanted Rock Vodka
1 part pickle juice
chile salt
sliced pickles
Directions
Mix equal parts vodka and pickle juice
Add chile salt to rim of shot glasses
Pour chilled mixture into shot glasses
Garnish with sliced pickles