Chili Cheese Dog Grilled Cheese
If you are looking for a while to spruce up your next grilled cheese, you have to try this Chili Cheese Dog Grilled Cheese recipe! Made with wholesome chili, soft wonder bread, hot dogs and caramelized onions, this is not your typical sandwich!
Ingredients:
– 2 slices of Wonder Bread
– 3 tbs Hormel Chili with beans
– 1 sliced cooked hot dog
– 2 Kraft Singles slices
– 2 tbs sauteed onions
– 2 pads of real butter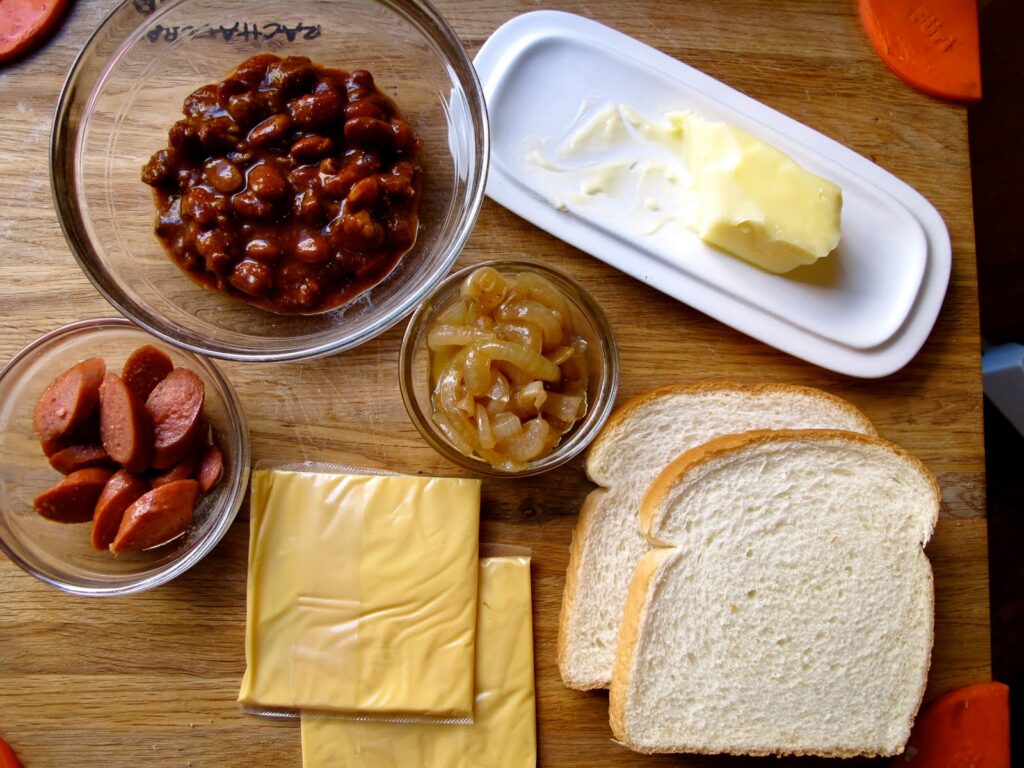 For he full recipe, visit The Grilled Cheese Social HERE!