Homemade, soft and chewy, Copycat Little Debbie Oatmeal Cream Pies recipe. This classic childhood treat is chock full of flavor and filled with a delicious creamy center!
These desserts have an uncanny way of bringing you back thirty, forty, fifty years to a specific place in time.
Ingredients
Margarine (not butter) or butter flavored Crisco
Brown sugar
Granulated sugar
Molasses
Vanilla extract
Eggs
Flour
Salt
Baking soda
Cinnamon
Quick oats
Hot water
Powdered sugar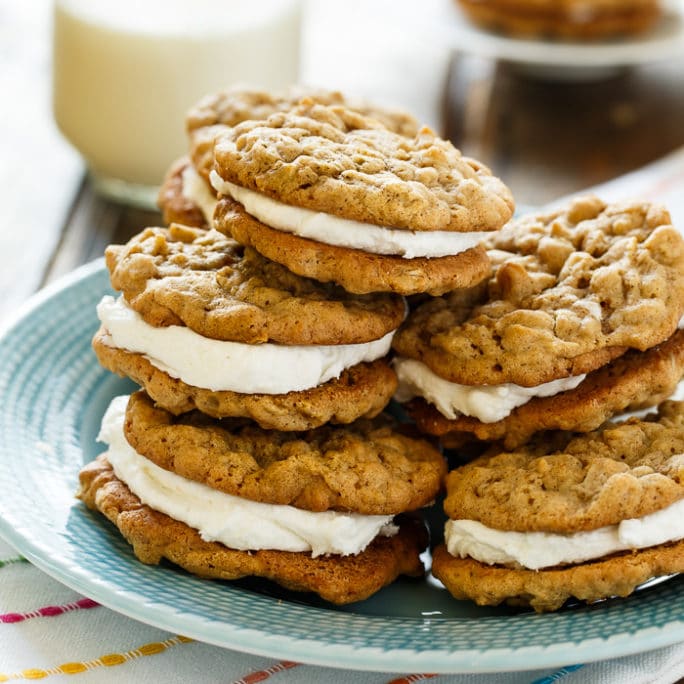 Make ahead tip
The oatmeal cream pies will keep for up to 2 days in an airtight container at room temperature. Or in the refrigerator for up to a week.