Pringles Releases Wendy's Baconator Flavored Chips
Is there anything better than a great collaboration of two of your favorite brands?!? Wendy's and Pringles have teamed up to bring you delicious Baconator Chips.
A regular Baconator from Wendy's consists of a half-pound of beef, American cheese, six pieces of crispy Applewood smoked bacon, ketchup, and mayo. And yes, Pringles has managed to squeeze all that flavor into one chip.
It appears that there is only one picture of the new limited-edition Pringles Wendy's Baconator chips. Instagram account @ryanblashka found them at Festival Foods, a grocery store that operates throughout Wisconsin. Many brands test out products in select markets before a wider rollout, so let's hope that's what's happening here and we'll be able to find them in no time.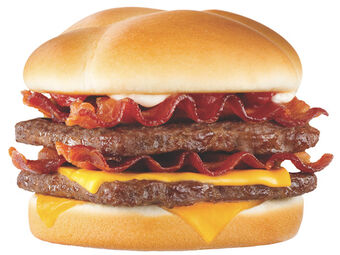 If you are lucky enough to find them at a store near you, you better act fast. These chips are only available for a limited time.