Hershey's New Vampire Kisses Are Spooky & Delicious
Believe it or not, Halloween themed products are already hitting selves. Hershey's newest Kiss flavor, Vampire Kisses, are already popping up in stores and it is too good to pass up. These Milk Chocolate Kisses are filled with Strawberry Flavored Creme.
These bat wrapped treat take your classic Kiss and fill it with a strawberry creme filling. If you're a fan of strawberry, you're going to love this one. You can already taste it a bit before you even bite in.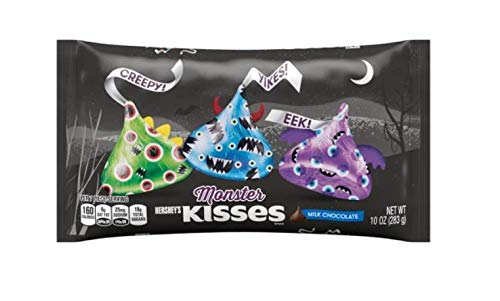 These Vampire Kisses will be hitting shelves and selling for about $3.79 a bag. They will only be available for a limited time as a part of their Halloween candy series.